ELECTRICAL SCADA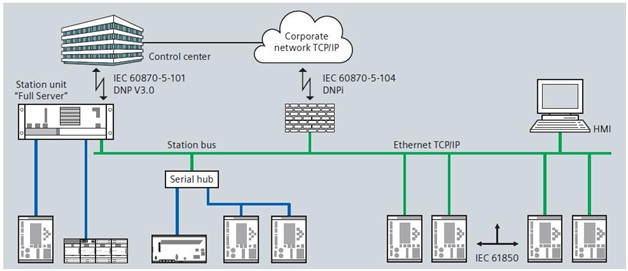 Types of Electrical SCADA Systems:
· Power Management Systems (PMS)
· Integrated Monitoring and Control Systems (IMCS)
· Integrated Protection and Control Systems (IPCS)
· Load Shed Systems (LSS)
· Generator Management and Control Systems (GMCS)
· Power System Supervisory Systems (PSSS).
Functions:
· Supervisory control and data acquisition - Supervises the status or the changes of breakers, connectors, and protective relays; induces of charged/uncharged status of lines and buses; supervises active/reactive power against operational/emergency limit; judges network faults;
· State estimation and scheduling - Estimates most likely numerical data set to represent current network;
· Load forecasting - Anticipates hourly total loads (24 points) for a few days ahead based on the weather forecast, type of day, etc. utilizing historical data about weather and load;
· Power flow control - Supports operators to provide effective power flow control by evaluating network reliability, considering anticipated total load, network configuration, load flow, and contingencies;
· Data maintenance - Enables operator to modify the database of power device status and network topology by defining parameters;
· Voltage/reliability monitoring - Monitors present voltage reliability and transient stability and predicts future status some hours ahead;
Components & Technologies: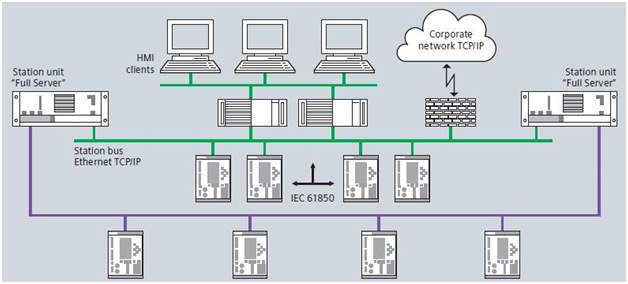 · Remote Terminal Unit (RTU): Siemens SICAM RTU, ABB RTU 560, Callisto-Nx, Remsdaq U.K
· Protection Components: SIPROTEC, SIMEAS
· Automation Components: SICAM 1703, SICAM PAS, SICAM TM 1703 ACP, GE FANUC PAC Systems RX3i & RX7i, Siemens S7 200/300.
· SCADA/HMI: SAT 250 SCALA, GE Cimplicity SCADA, Siemens WinCC SCADA, ABB Microscada Pro
· Software: Siemens SICAM TOOLBOX II, GE FANUC iFIX
· Communication Networks: EtherNet, Modbus, Profibus, ControlNet, DeviceNet
· Protocols: IEC 61850, IEC-60870-5-101, IEC-60870-5-103, IEC-60870-5-104, SNMP
Engineering & Design
· A complete system design and application service is available from our specialist technical team, who are always available to help and advice on any project.
· Our technical team has the capability to do the Design, System Architecture, Panel Design, RTU-Gateway Configuration, HMI Development and configuration, Relay Integration, Design of Protection panels, Factory Acceptance Test, Site testing and commissioning and LDC integration.