LV SWITCH BOARDS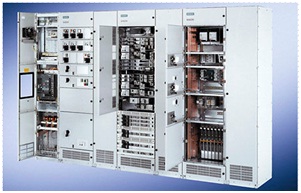 FOX design and manufactures a range of Low Voltage switchboards to suit Client requirements.
Based on market-leading modular construction systems, FOX manufactures a range of partially & fully type-tested LV panels to customer requirements, with the added advantage of quick turnaround from design to construction. All our panels are in accordance with International standards and guarantees a quality approved low voltage system.
FOX manufacture Main and Sub-main distribution boards with ratings from 250A to 4000A in varying forms of separation from Form 2 to Form 4 type 7, both fixed and fully withdrawable.
Main Distribution Board: The LV Panel/mains distribution originates at the mains intake which is located next to the transformer and radiates out throughout in a branching or tree like fashion.
Sub Main Distribution Board: The Main Distribution board then feeds a Sub main distribution board which is installed half way through the mains distribution system, generally at the point where a large distribution cable terminates, and several smaller sub-circuits start
Final Distribution Board: The final distribution board is generally installed locally to where the electrical power is used (point of utilization).
All FOX Factory-built switchboard assemblies comply with the IEC 60-439 standard which defines the service conditions, construction requirements, technical characteristics and tests for low-voltage switchgear and control gear assemblies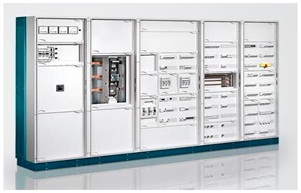 Engineering & Design
A complete system design and application service is available from our specialist technical team, who are always available to help and advice on any project.
Technical Knowledge
· Designing of LV system projects and planning
· Designing of SLDs, GAs, Control Schematics & cable scheduling
· Preparation of cable sizing and calculations, and preparation of power & control cable schedules and loop diagrams

& termination diagrams.
· Preparation of Design Calculations for Busbar, Heat Loss, Insulators, Lightning Protection, Lighting & Earthing &
Capacitor Banks.
· Design of motor starter feeders DOL, STAR-DELTA, SOFT STARTERS and VFDs
· Short circuit & relay setting coordination study for LV & MV systems
· Testing, Pre commissioning & Commissioning
· Preparation of Technical & material submittals and documentation works.
· Job Estimations
In addition, our documented quality systems ensure rigorous control of design, in-process inspection & testing, component and assembly traceability, and final inspection & product certification.
Project Engineering
· Professionally Qualified personnel's with Good working knowledge & experience in EPLAN, ELCAD and AutoCAD
· Planning and schedule preparation on MS-Projects & Primavera software
· Preparing the estimations using Siemens Software - SIMARIS SIVACON 8PT & SIMARIS SIVACON S8.
FOX guarantee
FOX can guarantee that the conformity of each Low Voltage switchboard manufactured has been tested and proven. All our factory-built assemblies are:
· Made up of low-voltage devices and components that all comply with the applicable international standards
· Based on protection & control devices by leading suppliers:
o Siemens
o ABB
o Schneider
o L&T
· Based on recommended and proven switchboard configurations
· Made up of Cubic system mechanical and electrical components that have been subjected to the seven type-tests
required by IEC 60 439-1
· Assembled & wired by a competent and trained panel builder
· Subjected to three routine tests according to the IEC 60439-1 standard:
o Detailed Inspection of the assembly
o Dielectric test & electrical simulation testing
o Checking of protective measures and of the electrical continuity of the protective circuits
· Our systems are designed and built to last, with particular attention to
o Ease of installation on site
o Ease of cabling access
o Ease of client operation
o Accessibility for planned maintenance
o Provision for future expansion & extension
o Many of our switchboards continue to perform and protect after three decades of service.
MOTOR CONTROL CENTRES

FOX's MCC Panels are designed as per the clients' specifications & according to international standards. The MCC panels are available with multiple power stabs that help in supporting high capacity industrial motors. FOX MCC panels comprises of Full voltage non-reversing and full voltage reversing starters, Variable Frequency Drives, transformers, analog or digital metering, feeder fusible disconnects and other features.
FOX manufactures a range of Motor Control Centres with:
· Forms of separation up to Form 4 type7
· Built & tested to IEC 60 439-1
· Comprehensive range of competitively priced control gear from Siemens , ABB , Schneider and L&T
Types of MCC Panels:
· Conventional : Compartmental & Non Compartmental MCC
o Construction from Form 1 through to Form 4
o Fixed & Draw-out Construction
o Front or rear access or a combination of both
o Incoming cable entry can be top or bottom entry or a combination of both
o IEC 60439-1 compliant certified busbars and earth bars
o Fault ratings: - 26 kA for 1 second, - 50 kA for 1 second, - 50 kA for 3 seconds, - 80 kA for 1 second
· Intelligent MCC : MCC with Siemens (SIMOCODE) Products.
o Constructed in compliance with the same standards as their Conventional MCC
o Built-in pre-configured networks to allow engineers to access the full spectrum of data available
o Provides greater levels of diagnostic information for preventive maintenance
o Deliver an array of operation and electrical information, including predictive alerts that notify operators of problems
prior to system failures.
Engineering & Design
A complete system design and application service is available from our specialist technical team, who are always available to help and advice on any project.